From Principal's Desk
Dear Parents and Students,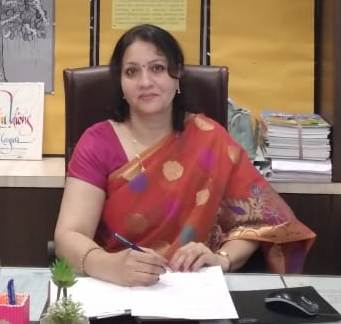 Its my honor to welcome you all to Bharati Vidyapeeth (BVP), I extend a warm greeting to those students and parents who are new to our School Community. A child is a unique gift of God to humanity with a sheaf of talents hidden inside. A teacher as a mentor, nurturer, healer and an inspirer polishes the various talents and virtues of the child to make him or her, a responsible citizen of the Society.
Children are the future of the nation. So the school aims to focus on preparing the student to meet the challenges in proactive manner by inculcating right values in life to develop the feeling of brotherhood and nationalism.
The school provide a holistic learning environment and facilitates communication and interaction between teachers, students & parents. This manual offers a guideline and a time specific framework of students.
The school also intends to provide you maximum opportunities for all sorts of activities possible during and after school hours. Please make maximum use of such programs.
We expect parents to support us by attending all parents meetings, parents workshop & following school calendar rules, instructions & planner. Ensure that parent must use school administrative app to get updates & home works.
With warm regards,

Mrs. Maya Gupta,
Principal, BVEMHS Dhankawadi